Transportation Details
Full Truck Transportation 500 AED (Dubai, Sharjah)
Other Emirates Abu Dhabi, Al Ain, Fujeirah, R.A.K Only 700 AED
3 Ton Truck AED 300 (one hour)
(Loading & Unloading included)
We offer the following services @ affordable cost.
Packing
Wrapping
Dismantling
Re- fixing and
Transportation
Painting Services
Best Price:
Studio 800 Dhs
1 Bed Room 1200 Dhs
2 Bed Room 1500 Dhs
3 Bed Boom 2300 Dhs

Moving Jobs
We do undertake small moving jobs.
Example -: One bed dismantling & assembling with transportation anywhere in Dubai

harebmoosamovers.com the leading self-storage provider, now offers you a flexible solution to all your requirements for warehousing in Dubai. Our Dubai warehouse facility provides a cost-effective storage solution that allows you to use as much, or as little, warehouse space as you need, when you need it.
Our purpose-built, air-conditioned warehouse facility enables customers rent a wide variety of individual, lockable units, fully fitted with industry standard pallet racking systems. With unit sizes varying from the smallest (250 cubic ft) to the largest (2,000 cubic ft), our clients have maximum flexibility in their choice; with the ability to upgrade storage space at any time if they find they need more space, or to select a smaller unit should their requirements change. With units leased on a monthly basis, making the change is simple and makes working with Sentinel Storage the most cost-effective choice for warehousing in Dubai.
Our warehousing the ideal solution:
For businesses that have constantly changing warehouse requirements
For companies that are planning to relocate and require additional space
For companies that are expanding and looking for cost-effective storage space
For small businesses with minimal warehouse requirements
For individuals temporarily relocating abroad
For household shipments awaiting collection or delivery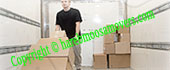 We are Specialized in handling Furnitures from brands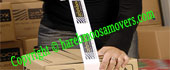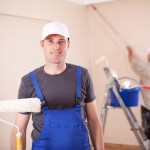 The painting services which harebmoosamovers.com can render, are both interior and exterior for the average residential, villa owners. We strive to gain the satisfaction of each and every customer.
Our professionalism is evident from the very first meeting and straight through to completion of every project. We have the experience needed to handle every job, no matter how large or small. Whether villa or residential painting is what you need.